Briefing Session and Training Workshops for Cohort 2
The Start-up and SME Resource Centre (SSRC) organized the briefing session for the second cohort on 27 September 2021 and two training workshops respectively on 27 and 29 September 2021. 
SSRC invited two honurable trainers, Dr. Susanna Chui (Assistant Professor, Department of Management) and Dr. Holly Chung (Senior Lecturer, Department of English) to advance students' abilities in business consultancy and English report writing.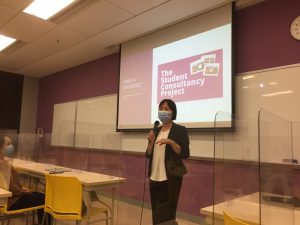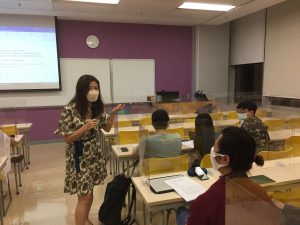 Dr. Susanna Chui (Left) and Dr. Holly Chung (Right) delivered the training workshops on business consultancy skill and English report writing skill to our student consultants.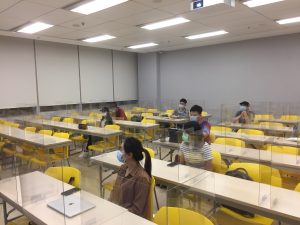 Student consultants patiently listened to the advice and experience sharing from SSRC's advisors.